4 Ways To Stay Connected While Planning Your Wedding
Planning your wedding can easily (and I mean Easily with a capital "E"!) become the priority when you get engaged. Your schedule becomes full of appointments, deadlines, and decisions. This process can be so much fun, but it can also overshadow WHY you're getting married.
Your wedding should never overshadow your relationship to your partner. Can I get an "Amen!"?
That's why I'm giving you four simple ways to stay connected to your bae while planning your wedding.
Tip 1. Write to each other. This could be snail mail, love notes around the house, sweet texts or even writing in a journal that you give to your spouse on your wedding day. Turn it into a habit of sharing your sweet notes once a week, or, if you're very ambitious, every day.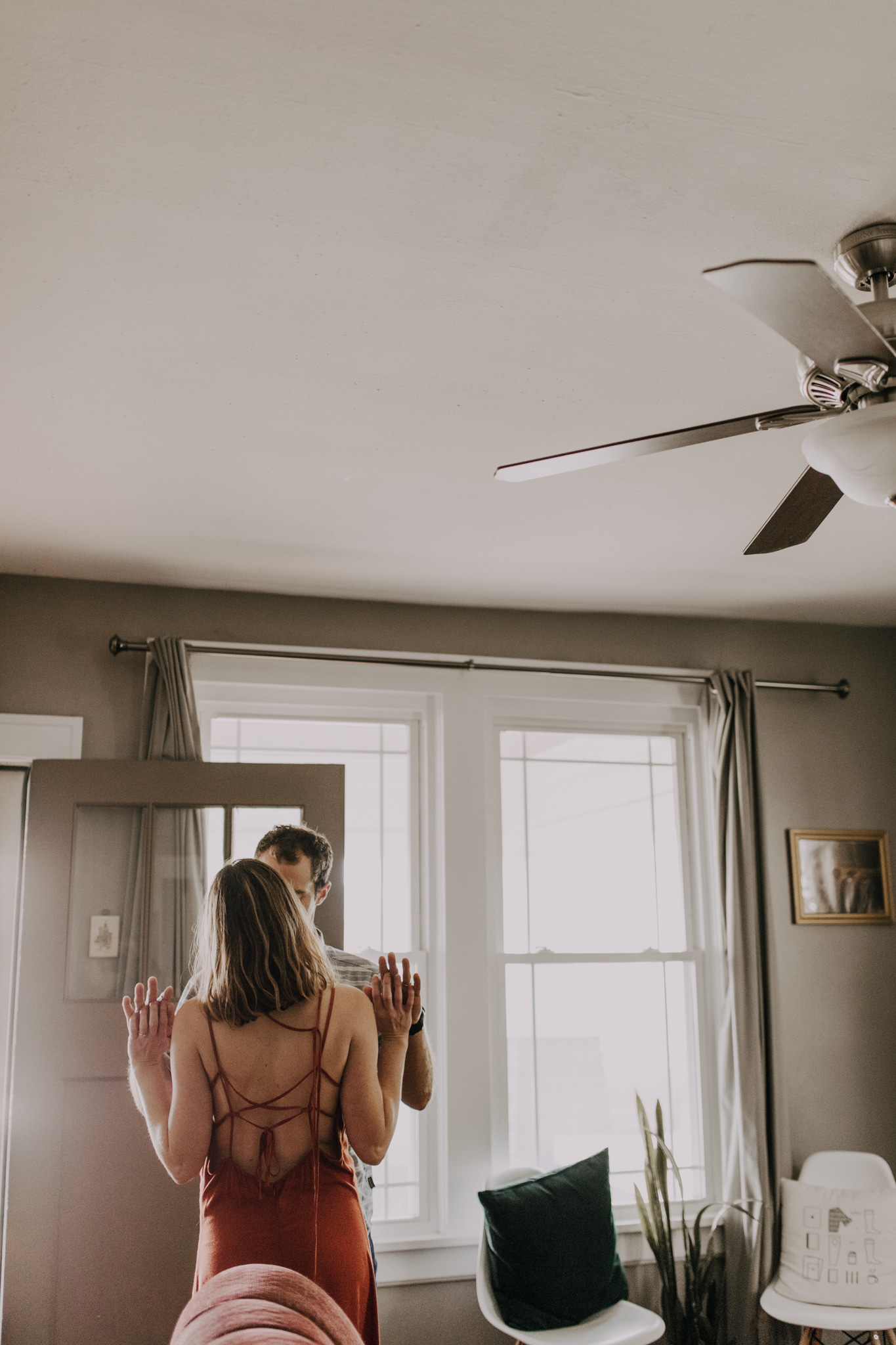 The practice of sending love notes is a small way you can intentionally connect with your love.
tip 2. Work on a project together. Now planning your wedding is definitely a project, But I suggest something that is outside of the two of you. Try volunteering once a week or once a month at a local non-profit. Another option is to create something meaningful and special for a family member or friend. Whatever it is, work together on something that benefits someone in addition to you. There's magic in generating generosity.
tip 3. Once A Week Date Night. You knew this was coming, but wait, there's a catch. On your date night DON'T TALK ABOUT THE WEDDING. At least, don't let the wedding become the sole focus of your date. Talk about you two. What you're feeling, processing, working on or through. Continue the practice of getting to know each other. I promise, this practice will come in handy once you're married. (Hint: you never stop getting to know each other).
tip 4. Create a code word for "let's make out." I'm serious. Make it easy and fun for you to connect. Use your code word when you're out and about or at home. Add a bit of spontaneity in between responsibilities and deadlines. You two are in love after all.
All images from the oh so talented and lovely maebeamphotography.com!
Check out Mae on her site or on the gram @maebeam.
Much love to you, love birds!
xo Celia