We all love a good story
People's stories have been my passion for years! Since I was a kid I always wanted to hear more about my friends' stories. Where they were, who they were with, what they were experiencing-all of it fascinates me! All the details reveal a piece of them--their values, their desires, their hopes. I get pretty nerdy about it too (both my BA and MA are in culture).
What matters to you is important to me.
The large and small aspects of your life have shaped your story. I believe incorporating these significant elements bring deeper meaning and joy to your wedding day.
To present your story I'll use my passion, eye for fine detail, and streamlined organizational skills to make your wedding day brightly reflect your love story.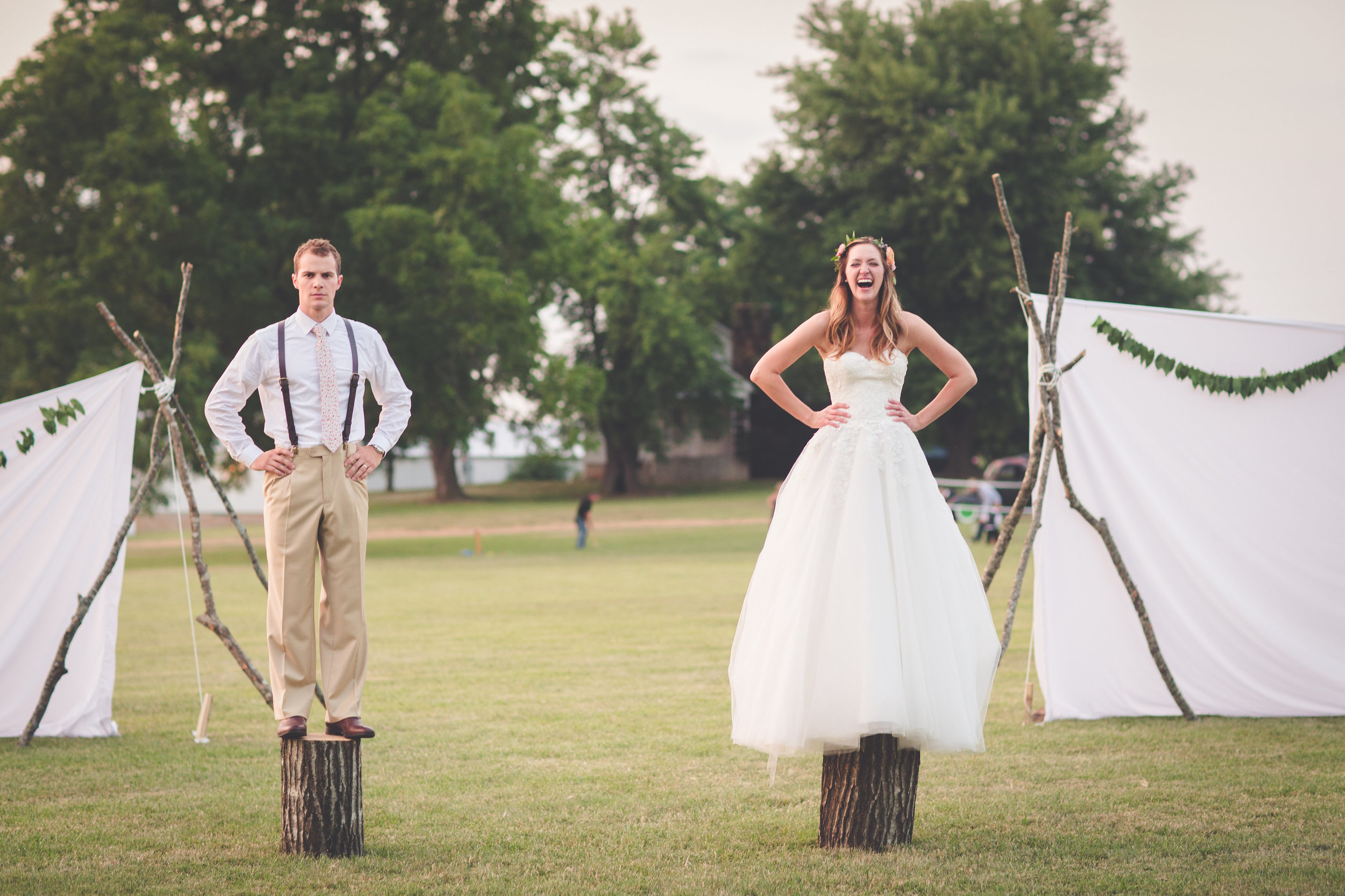 "Wedding planning can be a stressful process at times, but Celia made it as smooth as possible for us.I was not entirely sold on the idea of a wedding planner at first because I thought I could do it myself. However, I COULD NOT IMAGINE OUR WEDDING JOURNEY WITHOUT CELIA. I cannot compliment her enough on the times she relieved pressure off of us and enhanced our relationship." -Lydia, Bride
My husband, Aaron, and I are madly in love
You read that right! MADLY IN LOVE!
We met in college and our lives haven't been the same since. Over the years we've learned so much from each other and grown in maturity and immaturity (we're suckers for corny jokes).
Aaron and I happily live in Springfield, Missouri, where the tea is sweet and the people are sweeter. It's also centrally located to our family out east and the mountains and dessert we adore out west.
We love our girls, Aspen (the pup) and Roosevelt (the kitty). They love to snuggle with us and our friends. Aspen is highly affectionate and freely gives away her kisses.
One of the greatest lessons we've learned over the years is that community matters. We believe that we enjoyed our wedding day so much because we invested in each other and our relationships with friends and family throughout our time dating and engaged. Our sweet relationships didn't end there. We are constantly learning how to pursue one another with intention and to facilitate joyful space with friends and one another.
Want more intimate, juicy details? Read our vows. Yeah, I'll let you in on this, we're friends now.
Weren't we cute on our wedding day?? Gosshhhhhhhh.
Yep. cuties for sure.